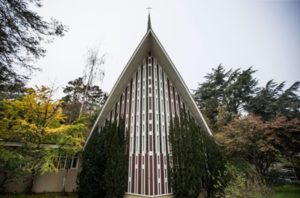 At the January meeting we will discuss: 250 Laguna Honda Development, Replacing Macy's at Stonestown and Police update on Property Crime and break ins.
Proposed Development at 250 Laguna Honda Blvd: A representative of the Forest Hill Association will give a brief update on the status of the proposed housing development at the site of the Forest Hill Christian Church. A recent engineering report indicated the hillside above the site would have to be extensively strengthened to prevent the project from destabilizing the slope and threatening homes on top of the hillside. Will this report have any impact on the proposed development?
Replacing Macy's at Stonestown Mall: Darren Iverson, the general manager of Stonestown, and Francisco Gutierez, Senior Director, Development at GGP, the retail real estate company that owns Stonestown will discuss their plans for replacing Macy's when it closes in March, 2018. What will replace it? There's been talk of a movie theater, bowling alley, or other entertainment center.
Police Update: A representative of the Taraval Police Station will give a brief update of the recent announcement that each police station will have officers assigned to investigate property crimes, including auto break-ins.